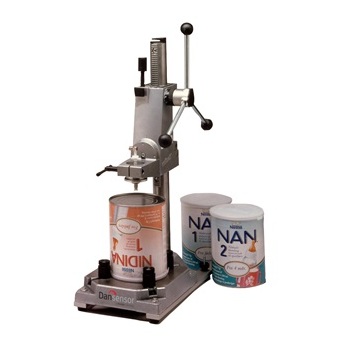 Can Piercer
The Dansensor Can Piercer is an option for our CheckMate 3, CheckPoint and CheckPoint II headspace analysers. The Can Piercer can, among others, be used for measuring headspace in the following packaging types:
Milk powder cans
Soft drink cans
Wine bottles
Ready to drink containers
PET bottles
The CheckMate 3 only requires a very small amount of headspace to ensure a reliable result. The CheckMate 3 with can piercer is therefore a perfect tool for measuring in bottles etc. with a small headspace.