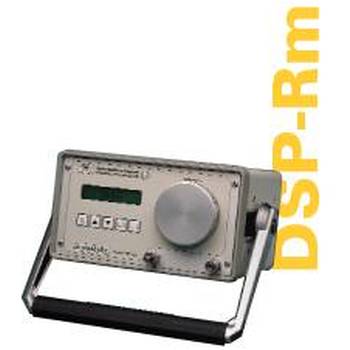 Model DSP Rm - Portable Digital Hygrometer
Mains and rechargeable battery operation
Various Ranges: Overall Range -110ºC to +20ºC Dewpoint
Accuracy Guaranteed to ±2ºC Dewpoint
Selectable Engineering Units in ºC, ºF, ppb(v), ppm(v),ppm(w), g/m³ & lb/MMSCF
Desiccant Dry-Down Chamber for Rapid Measurements
Battery Life - 250 Hours of Continuous Operation
Self-Diagnostics on Start-up
Automatic Switch Off
Quick Connect SS Coupling
Portable - Fully Self Contained
User Friendly - Simple Operation
This is a fully self-contained digital portable hygrometer which will deliver the most dependable moisture measurements in industrial and laboratory applications.
The incorporation of stainless steel quick connect fittings, together with the Desiccant Dry-Down Chamber, allows rapid measurements which saves both time and cost.
Model DSP-Rm is extremely easy to use and allows the operator to select the readout in a number of different moisture units.
Model DSP-Rm is supplied ready for use with batteries installed, calibration certificate traceable to National and International Humidity Standards, two metres of stainless steel braided PTFE sampling hose, instruction manual and an optional robust transit case.
(For full details please request specification sheet Model DSP-Rm)